Content & Metas
Content Ordering: This option is available for ordering and can show/hide content of single page.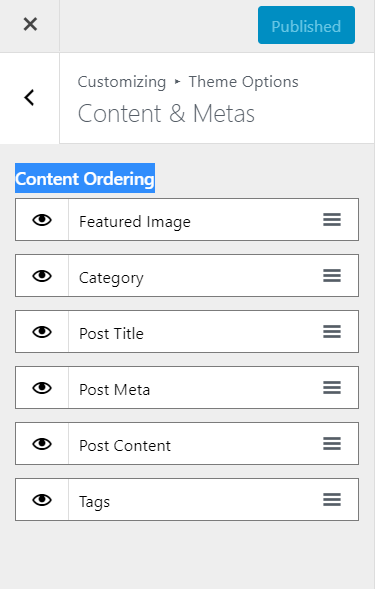 Related Posts
Show/Hide Related Posts: You can enable/disable related posts section on single post.
Related Posts Heading: You can change the heading of the single post's related post section.
You can show related posts by following filter:
i. show automatic posts: Show auto posts on single posts related posts.
ii. Show Latest Posts: Show latest posts on related post section .
iii. Show Post from category: You can show posts from specific category on related posts.